29, January 2018
The Confederation of African Football (Caf) will discuss Cameroon's ability to host the 2019 Africa Cup of Nations on Wednesday. Business consultancy Roland Berger toured the country from 12-23 January to assess preparations.
"An intermediary report will be sent by the inspectors," Caf Director of Communications Junior Binyam said.
"That will be part of the Africa Cup of Nations committee agenda on 31 January." "The report of the Nations Cup committee meeting is part of the Executive Committee agenda on 1 February."
Caf will hold a General Assembly the following day in Morocco, which is currently staging the ongoing African Nations Championship (CHAN).
There have been concerns about Cameroon's preparations ever since Caf President Ahmad said last August that the country would "have work to convince" African football's rulers that it was ready.
The tournament, which has expanded from 16 to 24 teams since Cameroon won the right to host in 2014, is set to be staged in five different cities – Bafoussam, Douala, Garoua, Limbe and Yaounde.
The state of readiness of the cities' stadiums varies across the country.
Having hosted games during the 2016 Women's Africa Cup of nations, both the stadium in Limbe and the Ahmadou Ahidjo Stadium in Yaounde are largely ready – as is the arena in Bafoussam, which opened in 2016.
The Ahmadou Ahidjo Stadium is one of two arenas set to be used in the Cameroonian capital, with the other – the Paul Biya Stadium in the Olembe area – far from ready.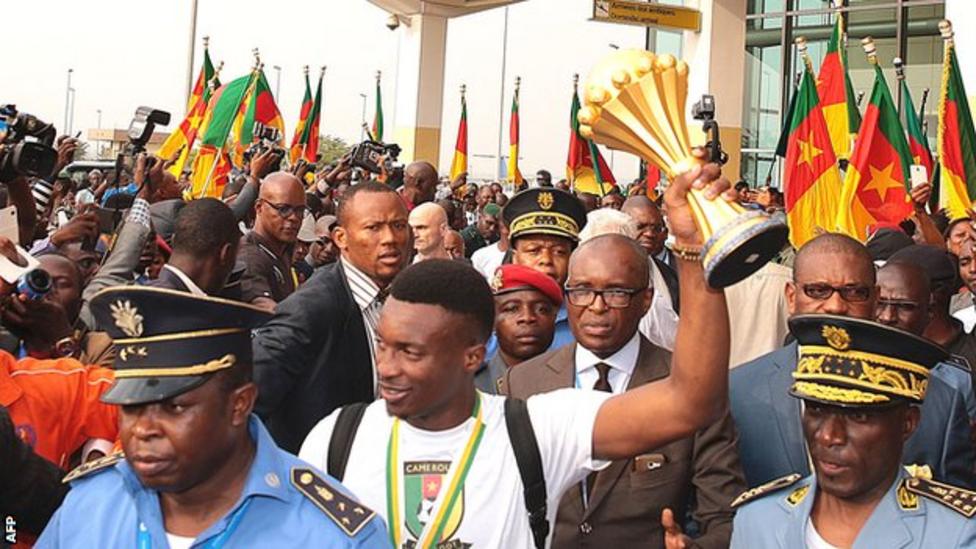 This venue will be part of a multi-sports complex, as will the Douala-based 50,000-seater Japoma stadium – where there is also considerable work to be done by the Turkish construction company in charge.
Caf appointed PriceWaterhouseCoopers to conduct an initial visit last August but the trip was cancelled at short notice after the audit firm withdrew without giving reasons why.
Business management consultancy Roland Berger later stepped in as the independent assessors.
The group is expected to conduct further visits prior to the tournament in June 2019, with Caf having moved the timing of the tournament from January and February last year.
Caf president Ahmad has said on several occasions that African football's ruling body will find an alternative host if Cameroon – which has always insisted it will be ready – is unable to host the finals.
Morocco has put itself on standby to host the finals, given concerns about Cameroon's preparations.
Cameroon are the reigning African champions, having beaten Egypt 2-1 in a thrilling 2017 Nations Cup final in Gabon.
Source: BBC