31, December 2016
The Governor of the North West region, Adolphe LELE L'Afrique, has told police officers that sanctions await those who go out of policing norms during this festive period.
In a surprised visit to some check points Bamenda, LELE L'Afrique told the men in uniform to be polite when checking identity cards and vehicles and avoid certain malpractices that will fetch them sanctions.
Governor Lele Adolphe visited the check point at Up Station flanked by his close collaborators in the army, the gendarmerie and police force.
There have been several reports of police harassment and bribes in many check points which culminated to tension between travelers and the men in uniform.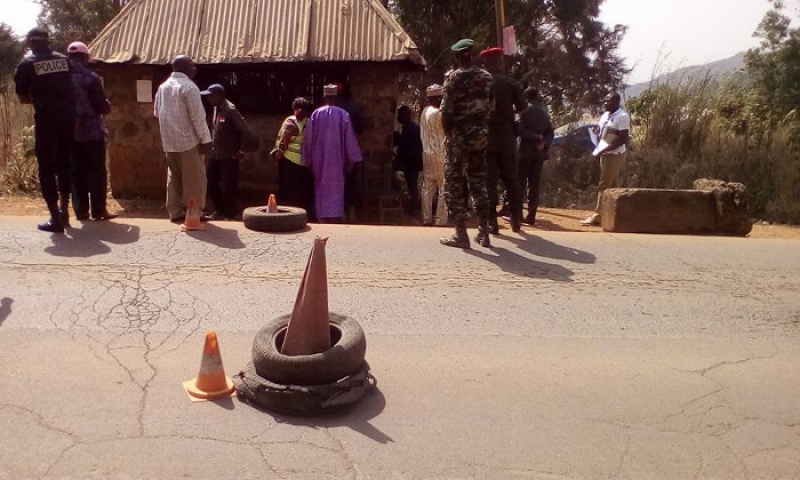 The Governor's  visit comes a few days after he ordered the closure of all entry points from Nkambe and Kumbo and thorough check on vehicles entering Bamenda from Up Station.
The measures were aimed at preventing youths from these two divisions from entering into Bamenda town and subsequently disrupt teachers' meeting with ad hoc committee created by Prime Minister to look into problems raised by Anglophone teachers.
The trip is also on the heels of reports of police brutality on peaceful demonstrators in Bamenda that remains militarized ever since the strike action which began on November 21, 2016.
Culled from Cameroun Info.Net