21, November 2018
Cameroon's security forces have rescued kidnapped students and one teacher after a raid on a camp of separatist fighters in the South-West region.
The group of nine, not 20 as first reported, was taken from a school in the city of Kumba, on Tuesday.
Four attackers were shot dead in the operation but one was captured, a senior official told the BBC.
Cameroon's North-West and South-West regions have been hit by a separatist rebellion since last year.
Armed groups in the two English-speaking regions have called on local residents to boycott schools until a referendum on independence is held.
Protests against marginalisation by the country's French-speaking majority have been met with a crackdown.
They want to create an independent state called Ambazonia.
Gunmen entered the Lords Bilingual School on Tuesday afternoon causing panic. Many of the students jumped over the school fence walls to avoid being taken.
In the confusion, earlier reports had suggested that a higher number of students had been taken, journalist Peter Tah, who has been covering the conflict in the region, says.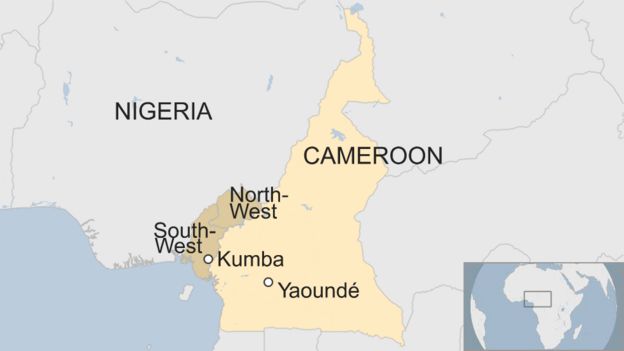 Three students were released on Tuesday night after two gunmen were shot dead in a shootout with security forces who raided their camp. In addition, one gunman was captured, Nto'ou Ndong Chamberlin, Senior Divisional Officer for Meme district, in the South-West region, told the BBC.
The seven remaining hostages, including the teacher, managed to escape after the melee.
Two other attackers, including the group's leader called "Man of Locks" were killed in an operation on Wednesday morning, Mr Nto'ou said.
Security forces seized nine guns in the operation as well as cartridges and three motorbikes, he said.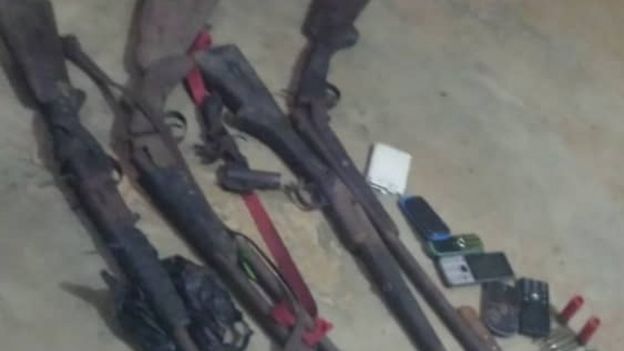 The incident comes almost a fortnight after nearly 80 students were safely returned after being taken from a school in the North-West regional capital of Bamenda.
The government had accused separatists of being behind that kidnapping. The Anglophone separatists denied they were involved.
Kidnappings of students, teachers and high profile people has become common in the Anglophone regions.
Journalist Peter Tah says that Kumba city had been badly affected by the unrest.
Most of its residents and those in surrounding towns in the South-West region have fled because of the fighting, he says.
Cameroon – still divided along colonial lines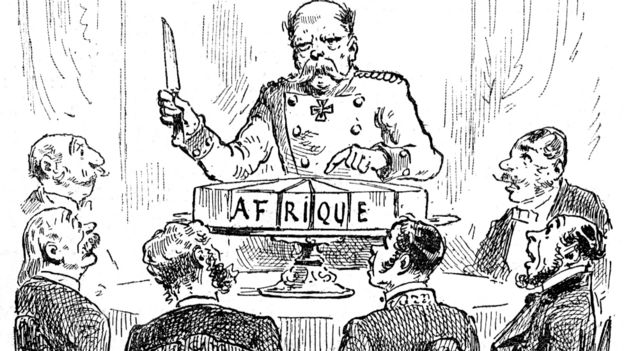 Colonised by Germany in 1884
British and French troops force Germans to leave in 1916
Cameroon is split three years later – 80% goes to the French and 20% to the British
French-run Cameroon becomes independent in 1960
Following a referendum, the (British) Southern Cameroons join Cameroon, while Northern Cameroons join English-speaking Nigeria
Culled from the BBC