19, July 2018
President Joseph Kabila has refused to make clear pronouncements on his political future as leader of the Democratic Republic of Congo (DRC).
Speaking in an address to a joint sitting of the country's legislature, Kabila whose legal tenure of office expired in December 2016 failed to address the issue of whether he was interested in continuing as president.
His over 40-minutes address to lawmakers focused largely on internal issues like security, the economy, unemployment and development plans executed under his presidency. He also touched on the DRC's repositioning in regional and global diplomacy.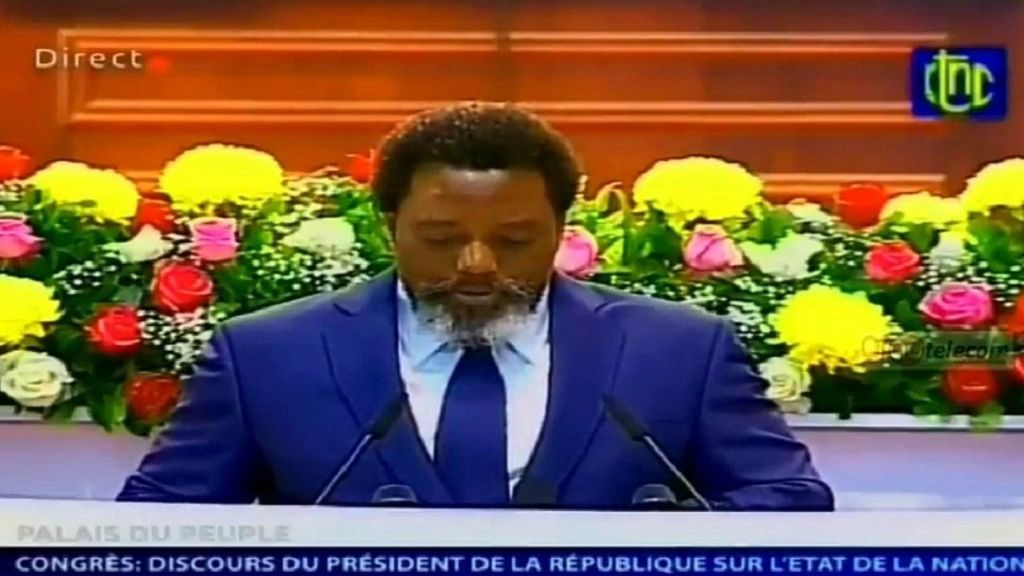 Most political watchers had expected him to make clear statements on his political involvement in a country that is heading to the polls in December 2018. He, however, stated that the elections would take place.
Opposition parties have long claimed that despite the expiration of his term two years ago, Kabila has plans of seeking a third term in office – which provision is not existent in the current constitution.
Top regime officials – Kabila spokesperson Lambert Mende and Prime Minister Bruno Tshibala, are on record to have said that Kabila will oversee elections and step down once a successor is elected.
Kinshasa has repeatedly used the lack of security and lack of a credible voters register to postpone elections. The December 2018 date has the full backing of the international community even though the opposition have expressed concerns over the process so far.
Source: Africa News