22, May 2020
Confirmed cases of coronavirus across Africa passed the 100,000 mark barely 24-hours after the deaths hit 3,000. This is according to tallies from the John Hopkins University tracker.
The figures as of May 22 14:30 GMT stood at 100,399 with 39,481 recoveries and 3,098 deaths. The number of active cases stood at 57,82.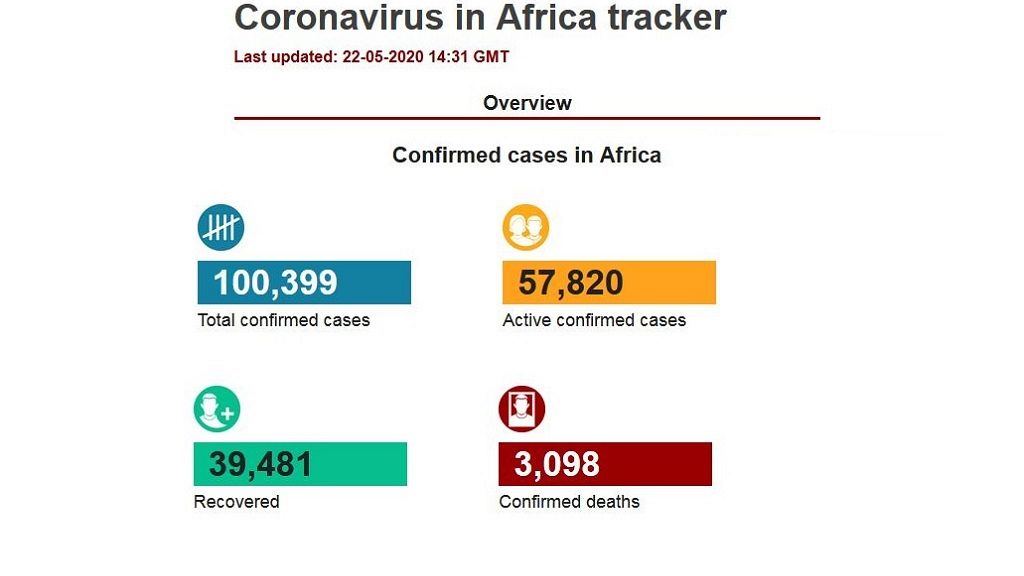 The five most impacted nations were as follows:
South Africa: 19,137 confirmed cases
Egypt: 15,003
Algeria: 7,728
Morocco: 7,300
Nigeria: 7,016
South Africa is the most impact across the continent and in the southern African region. Egypt tops across North Africa and Nigeria in West Africa. Cameroon is the leader in Central Africa with 4,288 cases whiles Sudan tops in the East / Horn of Africa region with 3,138 cases.
Source: Africa News