16, May 2018
A star-studded Barcelona side have arrived in South Africa where they are expected to play a friendly match against the Rainbow nation's league champions, Mamelodi Sundowns, on Wednesday night.
The Spanish and European giants arrived at the Oliver Tambo International Airport with a full squad that included the likes of Lionel Messi, Luis Suarez and retiring Andres Iniesta.
Security was high at the airport as they were shepherded into their transport and headed for their hotel. They were received by top officials of Sundowns and scores of football fans who thronged the airport to catch a glimpse of their football idols.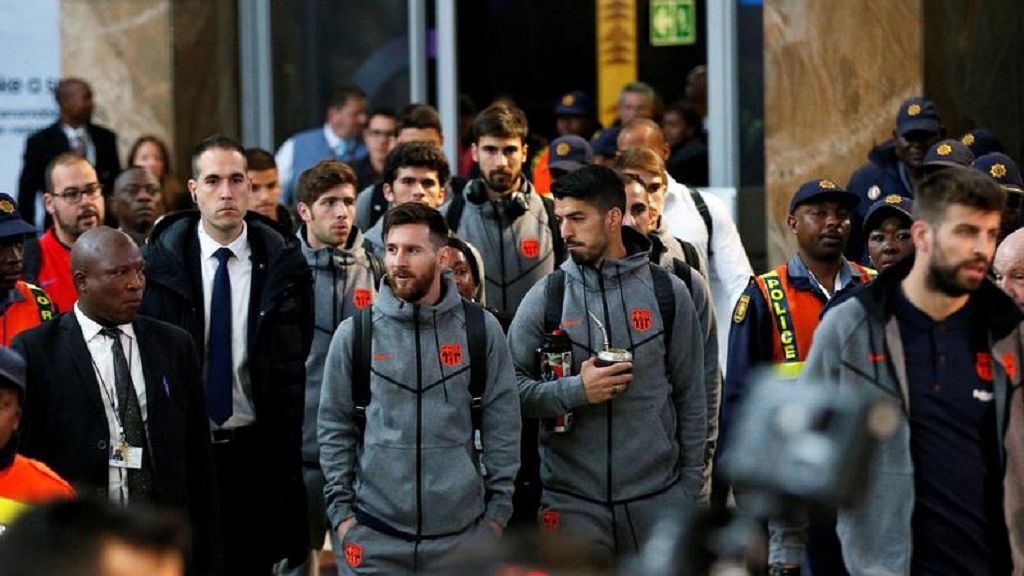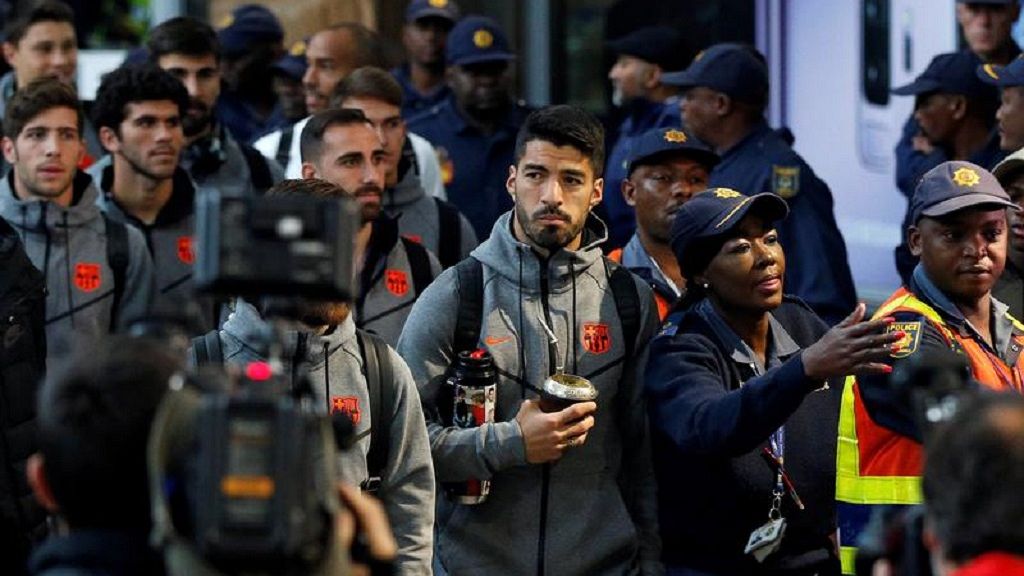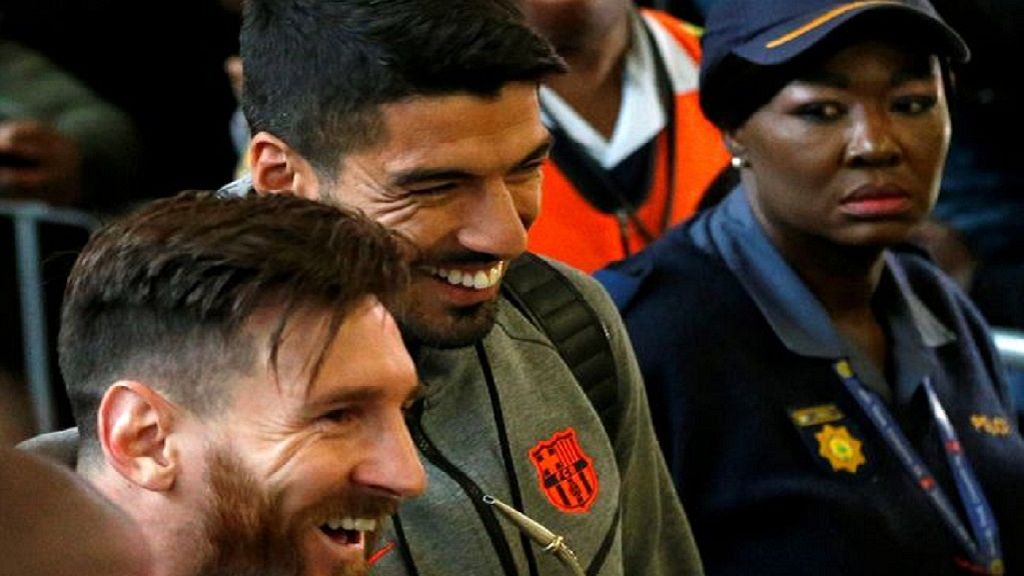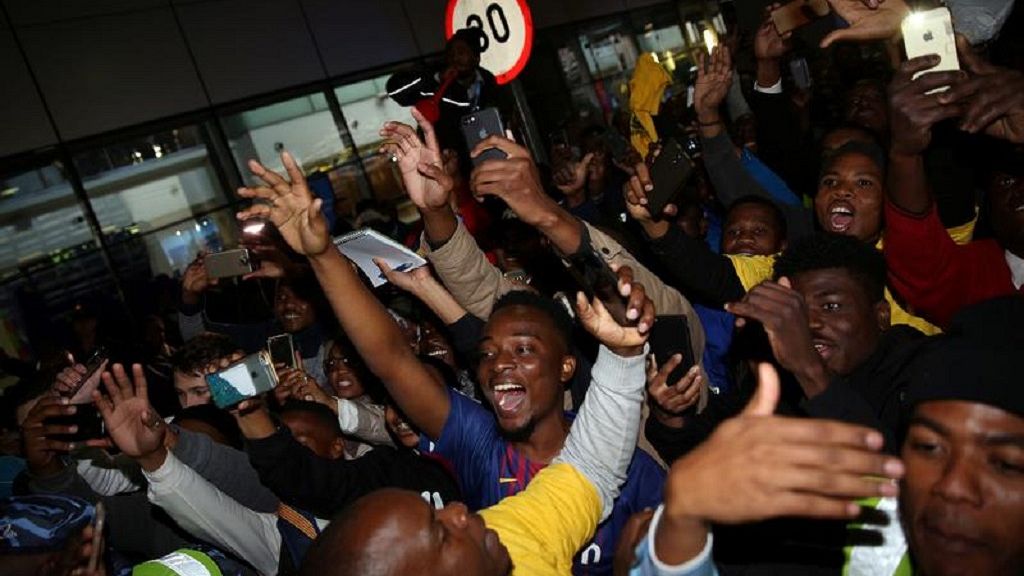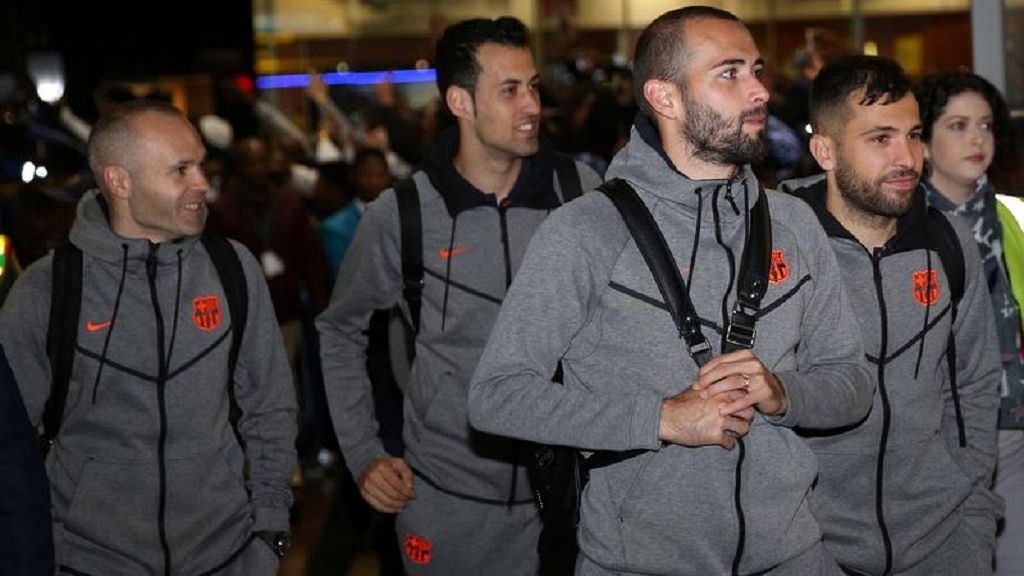 The game which takes place at the FNB stadium (formerly the Soccer City Stadium) will form part of the commemoration of the centenary celebration of the life of the country's first black president Nelson Mandela.
"FC Barcelona has always professed its admiration for Nelson Mandela, one of the greatest figures of the 20th century, who after 27 years in prison went on to become the first democratically elected president of post-apartheid South Africa from 1994 to 1999," the Spanish side said in a statement last week ahead of today's fixture.
"Mandela represented the struggle for freedom and equality in the country, and played a huge role in unifying the racially divided society. It is precisely this kind of spirit with which FC Barcelona has always been identified," the statement added.
Mandela was born on July 18, 1918 and died in December 2013. Leaders from across the world were in South Africa for his funeral.
The friendly comes after Barca's painful La Liga loss to Levante over the weekend, which result denied them a record unbeaten run in the season. Their final game is at home to Real Sociedad on May 20.
Ernesto Valverde's side clinched a 25th Liga title on April 29 and the King's Cup on April 21 but failed to make history as the first team since 1933 to complete a Spanish top-flight season without losing a game.
Culled from Africa News