17, October 2019
US President Donald Trump and Democratic leaders cut short a meeting over Turkey's war after the commander in chief experiences a "meltdown."
Senate Democratic leader Chuck Schumer and House Majority Leader Steny Hoyer told reporters Wednesday that Trump called House Speaker Nancy Pelosi a "third-rate politician" and as the result, the meeting in the White House deteriorated into a "diatribe."
"What we witnessed on the part of the president was a meltdown. Sad to say," said Pelosi, who has launched an impeachment inquiry over the Ukraine scandal.

Thanks for the new cover photo @realDonaldTrump!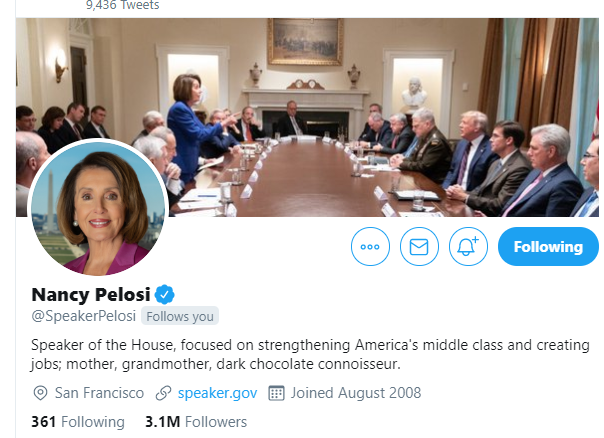 Hoyer blasted the president's treatment of Pelosi, suggesting that his behavior was unprecedented.
"I've been in many, many, many meetings like this," he said. "Never have I seen a president treat so disrespectfully a co-equal branch of the government of the United States."
Trump's spokeswoman Stephanie Grisham rejected the Democrats' allegations.