12, January 2018
Former international Joseph-Antoine Bell says Cameroon will be ready to host the 2019 Africa Cup of Nations, ahead of an inspection visit by the Confederation of African Football (Caf).
Caf is set to tour the various host cities from Friday onwards, amidst long-standing concerns about the country's preparations.
"Being on track is definitely the truth – Cameroon is on track," Bell told BBC Sport.
Caf president Ahmad has repeatedly said that an alternative host will be found if Cameroon is not ready on time.
In August, the Malagasy said Cameroon would 'have to work to convince Caf' of its ability to host the finals, which expanded from 16 to 24 teams in July.
"I'm not convinced Ahmad wants any problem with anybody," added the former goalkeeper, who has worked on occasions with the Caf president since his election last March.
"He said Cameroon wasn't ready but this is because Cameroonian people – especially the press – were leaking such bad news.
"But remember Cameroon hosted the Women's Africa Cup of Nations and they succeeded like nobody before, so why not trust them to do something wonderful."
Cameroon hosted the Women's Nations Cup in 2016 to widespread acclaim as vast numbers of spectators turned out for matches in the eight-team tournament.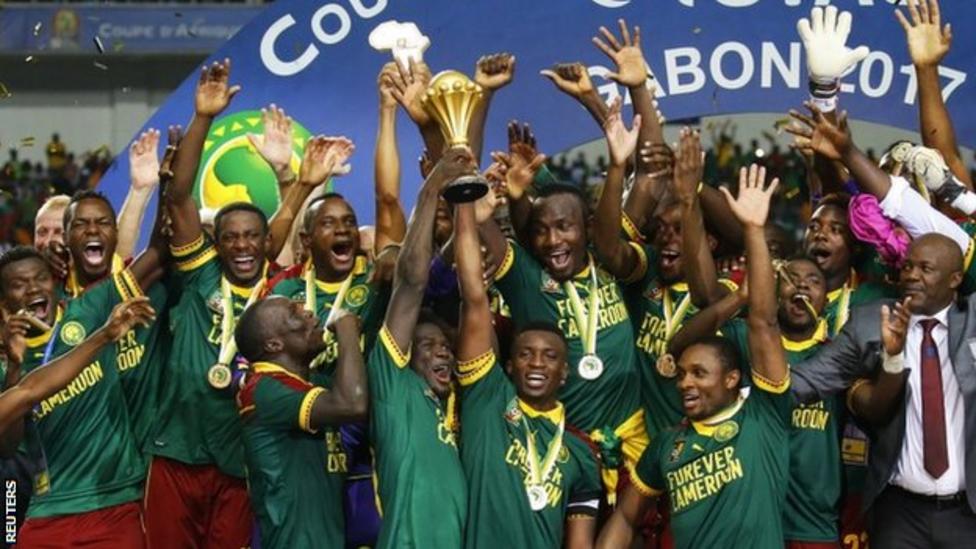 The inspection visit, which will be carried out by independent business consultancy Roland Berger, will start in Yaounde on 12 January before trips to Garoua, Bafoussam, Douala and either Limbe or Buea.
It will end with a visit to the Caf Centre of Excellence in Mbankomo on 23 January.
"People are behaving like this will be the first and the last inspection," said Bell, who won two African crowns with Cameroon (in 1984 and 1988).
"This is just the first inspection and it's coming to see step-by-step how far you are in the preparation of the Nations Cup.
"So it's not like tomorrow morning they will tell us they will take away the organisation from Cameroon. I know people have talked about this before but it doesn't work like that."
"They do not have to be ready now, they have to be ready in at least March 2019. I'm totally convinced Cameroon will be ready."
The 2019 tournament will take place in June and July after Caf moved the timing of the tournament from January and February.
Morocco, which will host this month's African Nations Championship, has said it will step in as host should Cameroon be unable to stage Africa's most prestigious sporting event.
Source: BBC