6, December 2019
When Gilbert Mvondo was hired to cut roads through pristine Cameroonian rainforest in 2015, he did so expecting to be paid.He had been recruited, along with a number of other residents of Meyomessala – birthplace of Cameroon's President Paul Biya – to prepare the ground for representatives of the prime minister's office and the Trade Park Corporation, a little-known but well-connected firm with a registered address in Hong Kong's Wan Chai district.The Hong Kong company had promised to create jobs through the cultivation of cannabis and other crops for export, and was eyeing an area of land roughly the size of Kowloon for what its promotional materials said would be a "modern, technology-driven agriculture export free zone" called Meyo AgriPark.
But today, the rainforest has started to reclaim the roads that Mvondo and his countrymen helped dig, with neither the hemp plantation nor the promised jobs having materialised. Locals have returned to the farms they say they were told to vacate to make way for the project – and both Mvondo and his fellow road builders are still waiting to be paid.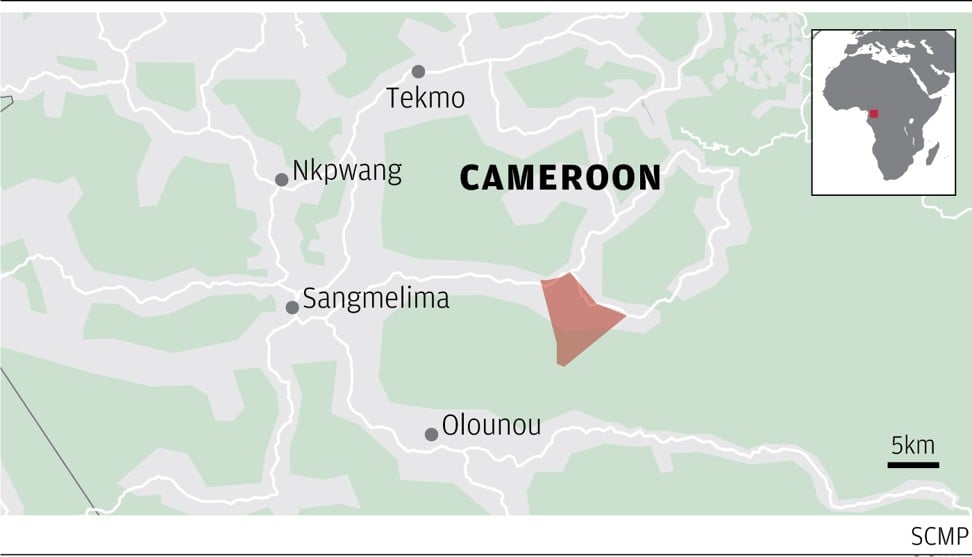 A map showing the location of Meyomessala in CameroonAccording to interviews and internal documents seen as part of a joint investigation by the South China Morning Post , NBC News and the Organised Crime and Corruption Reporting Project, hundreds of thousands of US dollars appear to have been spent on Trade Park's project in Meyomessala, yet questions remain about where the money actually went.
In an email to reporters, Meyomessala Mayor Christian Mebiame Mfou'ou said "unfortunately" his town had not received "anything" from the project – this despite an investor from Equatorial Guinea insisting that he had wired more than US$300,000 to the local official's personal account.
Source: SCMP.com