9, January 2020
A large number of anti-war activists have stage a demonstration in New York City's Times Square, demanding an end to US military actions in the Middle East.
The demonstration was held on Wednesday amid US President Donald Trump's aggressive actions against Iran that have increased concerns of spiraling out of control into a new full-fledged war in the Middle East.
Protesters were chanting, "Trump, Pence, out now."
The anti-war activists were holding banners which read, "No war on Iran! No assassinations! No interventions! No sanctions!", "No more drones," "Fight climate change, not Iran," and "Trump, Pence, out now."
Amanda, one of the protesters, said, "People in this country need to oppose all war and crimes against humanity."
"But not just that. We here are part of the 'Out Now' movement, we are opposing the war against Iran, on the basis that Trump and Pence are fascists they need to be driven out of the white house," Amanda added.
Another protester said, "We are against war with Iran, we have made it clear time and time again, that these wars do not benefit anyone except for that people that can profit of them, and American people are very conscious of that."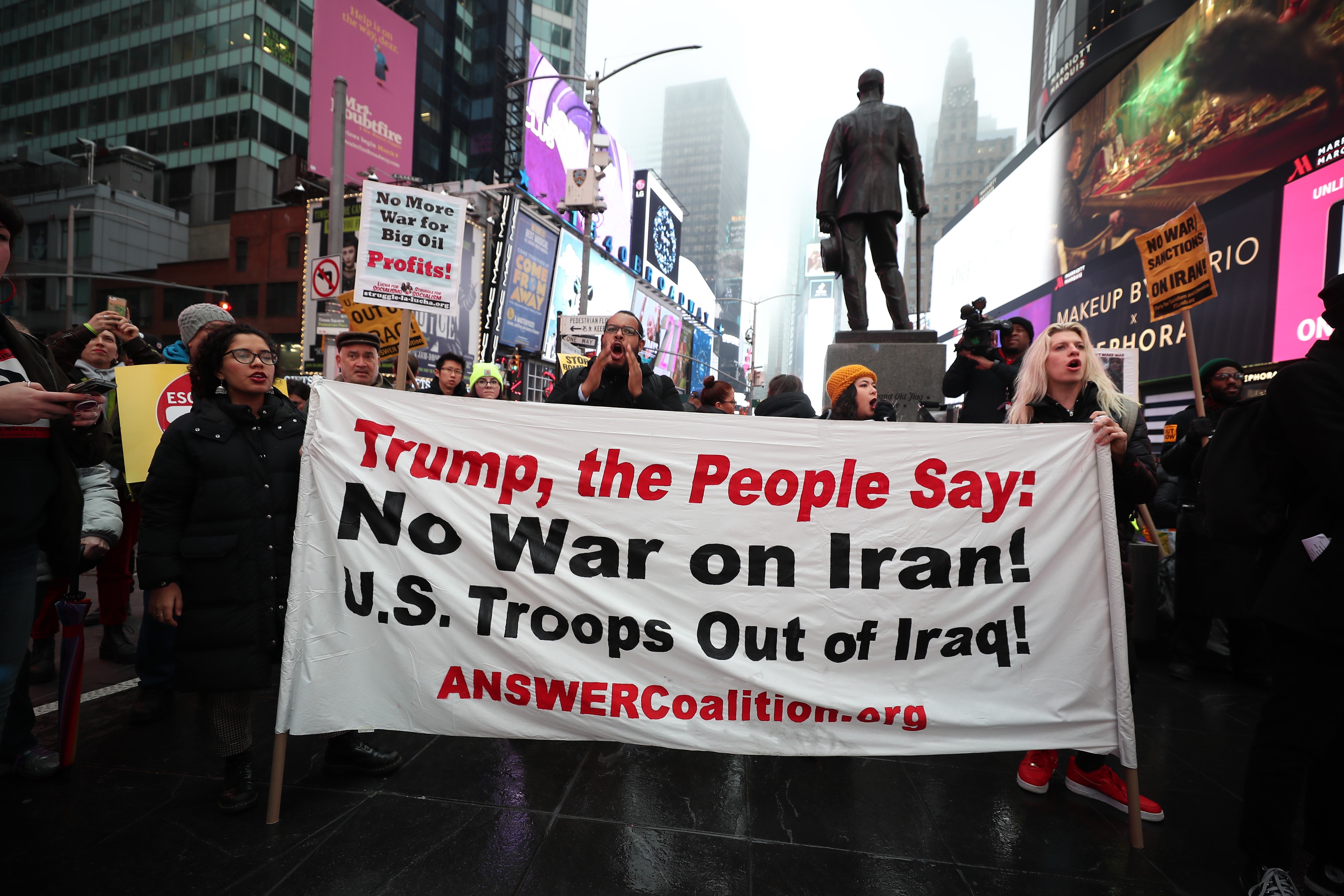 Tensions between the US and Iran escalated after Trump ordered the assassination of a top Iranian commander who had played a leading role in the Middle East in the fight against Daesh terrorists.
Fears of a new war in the Middle East emerged following the assassination of General Soleimani, the commander of the Quds Force of Iran's Islamic Revolution Guards Corps (IRGC), and Abu Mahdi al-Muhandis, the second-in-command of Iraq's Popular Mobilization Units (PMU) last week.
On Saturday, Trump said that his military would hit "very important" targets, including cultural heritage sites, if the Iranians want to take a retaliatory action against the assassination of Lieutenant General Soleimani.
Early on Wednesday, Iran responded to the assassination of Soleimani, the Middle East's most prominent anti-terror commander, striking the American airbase of Ain al-Assad in Anbar province in western Iraq and another in Erbil, the capital of Iraq's semi-autonomous Kurdistan region.
Meanwhile, a coalition of progressive advocacy groups in the US have called for massive rallies across the country to protest Trump's "military brinksmanship" against Iran and demand immediate de-escalation of tensions with Tehran.
"We will not be forced into another war," said the coalition, led by MoveOn, Indivisible, Win Without War, and other groups.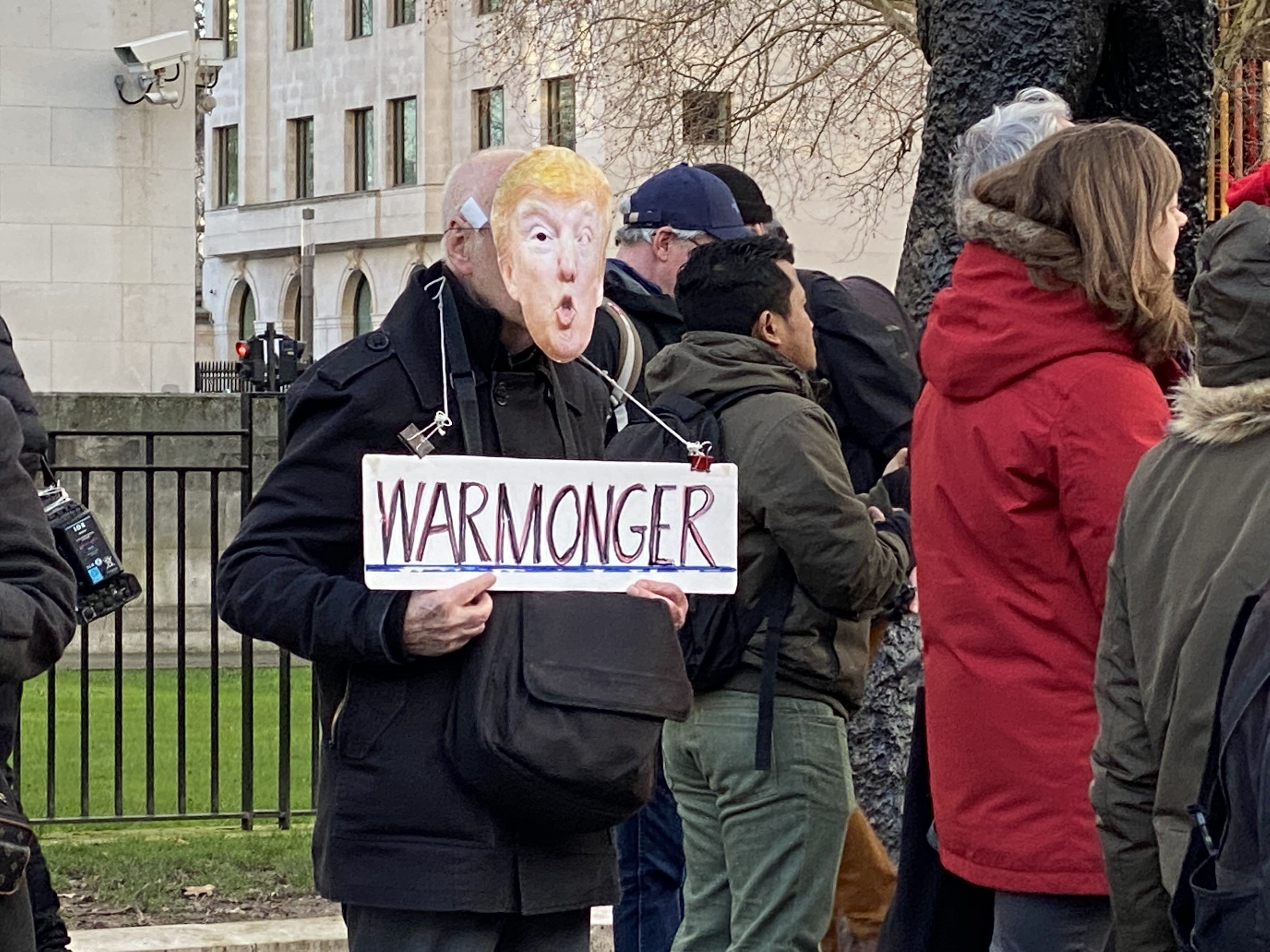 "On Thursday, January 9, at 5 p.m local time, the anti-war majority in this country will get visible to oppose Trump's war and say #NoWarWithIran," the coalition said.
As of Wednesday, over 180 protests have been planned across the US, up from just 50 when the protests were first announced Tuesday afternoon.
Culled from Presstv