21, April 2019
US President Donald Trump has swiped at Sen. Mitt Romney (R-Utah) one day after Romney said he was "sickened" by Trump's actions detailed in special counsel Robert Mueller's report.
Romney issued a sharp rebuke of Trump Friday following the release of Mueller's report, saying, "I am sickened at the extent and pervasiveness of dishonesty and misdirection by individuals in the highest office of the land, including the President."
Trump, in response, took to Twitter Saturday, mocking Romney for his loss to former President Barack Obama in the 2012 election.
His tweet also featured a video compilation of clips from Romney's 2012 election night defeat. Romney, the current Utah senator and former Massachusetts governor, lost the election by over 100 electoral votes, while losing the popular vote to the incumbent Obama by about 4 percentage points.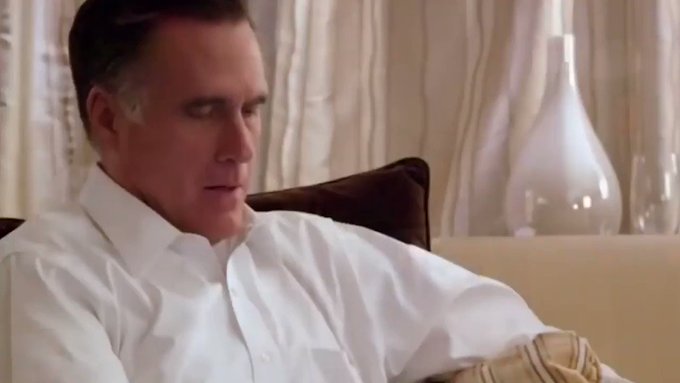 Donald J. Trump✔@realDonaldTrump
If @MittRomney spent the same energy fighting Barack Obama as he does fighting Donald Trump, he could have won the race (maybe)
Trump has said the report "was written as nastily as possible" by "true Trump haters."
In other tweets earlier on Saturday, he called Mueller a "highly conflicted" individual and described his investigation as "the greatest Witch Hunt in US political history."

Donald J. Trump✔@realDonaldTrump
Despite the fact that the Mueller Report should not have been authorized in the first place & was written as nastily as possible by 13 (18) Angry Democrats who were true Trump Haters, including highly conflicted Bob Mueller himself, the end result is No Collusion, No Obstruction!
Congressional Democrats have taken a legal step to see all of Mueller's evidence from his inquiry into alleged Russian interference in the 2016 election, with some members pushing for the impeachment of Trump just 18 months before the 2020 presidential election.
The redacted edition of the much-anticipated 400-page investigation, covering Russia's meddling in the 2016 presidential election, as well as Donald Trump and his team's wrongdoings and possible presidential obstruction of justice, was released in the report on Thursday.
US Attorney General William Barr said Mueller did not discover any evidence that Trump's election campaign colluded with Russia during the 2016 presidential election.
He also said the Mueller's two-year investigation did not uncover any evidence that Trump obstructed the special counsel probe.
Source: Presstv